Artist Details: Alcest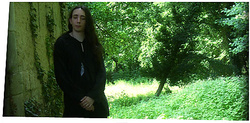 Alcest is a one-man band from France formed in 1999.
Formerly Alcest was formed as a black-metal project, but as time went on Neige distanced himself from the aesthetics and limits of the scene.
Alcest now creates shoegaze.
Current line-up:
Neige – Bass, Vocals, Drums, Guitars (Peste Noire, ex-Mortifera (Fra), Amesoeurs, Forgotten Woods)
Former line-up:
Famine – Guitars (Peste Noire)
Arguth – Bass
Hegnor – Guitars
Releases and items by Alcest

Profound Lore
In co-operation with Prophecy Productions, Alcest has been a band that we've been quite obsessed (and that's lightly putting it) with for the last ...