Artist Details: David Kristian / SIAN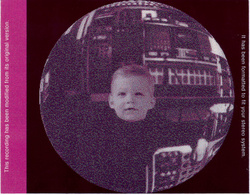 Tacoma Narrows Bridge/Someday Anywhere is a split release on Alien8 Recordings between David Kristian and Sian, the collabotative duo of Akifumi Nakajima and Shohei Iwasaki.
Releases and items by David Kristian / SIAN

Download: $7.99
Alien8 Recordings
This CD marks our second split release between Canada and Japan. The first half of the disc is provided by electronic composer David Kristian, whil...