Artist Details: Ensorcelor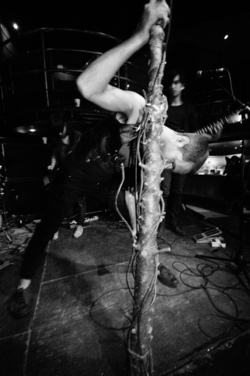 Ensorcelor is a relatively new band coalescing from a number of dissolved Montreal projects that blends elements of doom, post-rock and black metal. Currently the bands only recorded offering is this digital offering that has also seen the light of day in the form of a self released cdr as well as a pro-tape version released by an American tape label, Gay Scientist Recordings.
Releases and items by Ensorcelor

Download: $4.99
Alien8 Recordings
Those with preconceptions about doom metal's purported lack of variety may be surprised by what Ensorcelor, a relatively new band coalescing out a ...