Artist Details: Grand Trine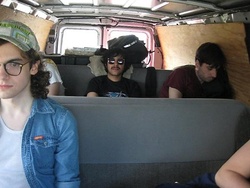 Montreal's Grand Trine live together; not unlike a cult or street gang in a comfortable dream home apartment/jamspace/studio, this is where they exist as a band continuously 24 hours a day. The majority of their sound is comprised of heavy psych and proto-punk, although it may be too paranoid and FX damaged to be considered a throwback. The expansive, exploratory synthesizer soundscapes which occasionally emerge on their recorded material are in sharp contrast to the often bloody, and concise live shows.
Releases and items by Grand Trine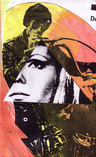 Download: $5.99
Alien8 Recordings
_Free All Psychic Centers_ serves as a scrapbook-style document of the Grand Trine's initial home recordings in the six months leading up to their ...