Artist Details: Martyn Bates and Troum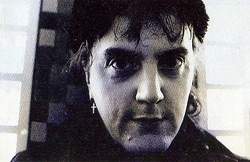 For this release, the German 'transcendental-drone'-duo TROUM teams up with the legendary British singer / songwriter and EYELESS IN GAZA-member MARTYN BATES. More than 2 years in the making, MARTYN BATES has sung & played (mouth organ & melodica) over basic material TROUM provided – consisting of harmonic minimal loops & basic song structures derived from accordeon, e-bass & guitar, percussion), who were then also responsible for the final subsequent additions mastering (adding more guitar-work, voices & balalaika).
Releases and items by Martyn Bates and Troum

CD: $13.00
Transgredient
Transgredient Records presents: MARTYN BATES & TROUM – To a Child, Dancing in the Wind CD Profound songs inspired by YEATS-poems: The acoustic tra...