Artist Details: No Festival of Light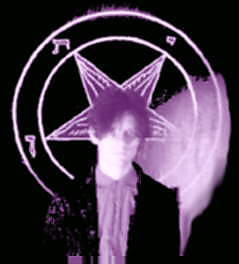 No Festival Of Light is one of Sweden's most prosperous and growing acts of industrial experimentation. Formerly known as P/D(B), the mastermind of this talented project, Fredrik Bergstrom, changed monikers when he decided to move his musical trials on a new course. Fredrik's involvement in the scene has been never-ending. Having experience with drums, percussives, and synthesizer has seen him in various genres ranging from heavy metal, jazz, gothic, punk, pop, and of course industrial, where Fredrik's passions lie. Fredrik has also toured Europe twice, sessioning on drums for Lina's Deutsch Nepal project, playing in such countries as Belgium, Germany, France, Austria, Holland, Czech Republic, and of course Sweden. Musically, No Festival Of Light is an electronic attack on the senses. Fredrik's music can best be described as utterly disturbing, random, dark, probing, and occasionally erotic. The following adjectives are formed by screaming (yet subtle) synthetics, pounding tribal beats, and exquisitely looped samples of sin; sometimes monotonous and sometimes fierce, and most definitely penetrating. The theme of No Festival Of Light is based on the annihilation of Heaven and the salvation of Christ. Fredrik's association with the Church Of Satan weaves its way through the barriers of sound making itself recognizable in the bleak psycho-fanatical spheres of machinery; the 'antichrist' and 'hell' loops are a definite theme within the music. Though No Festival Of Light is still marking its presence in the industrial scene, it is ready to expand into something grand in due time.
Releases and items by No Festival of Light
CD: $15.00

Funtional
Second CD by this swedish outfit. Experimental, ambient drones, creating a nightmarish atmosphere with a link to satanic outbursts.