Artist Details: Odal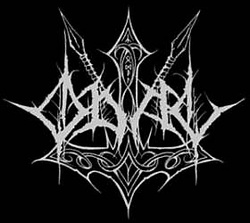 Odal are a Black Metal band from Germany. Their line-up consists of Taaken (guitars, vocals), Grroll (drumms), and Wolfhetan (bass). They have released two full-length albums and a series of splits and EPs, with lyrical themes including: Paganism, Blood, Sorrow, Anger, Nature.
Releases and items by Odal

CD: $13.00
Klaxon
Klaxon is very proud to announce the release of our first CD, ODAL 'On Old Paths'. This release serves to collect the earliest works of the group, ...