Artist Details: R.H.Y. Yau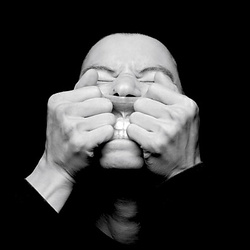 Randy Yau currently serves as Vice President of 23five Incorporated, a nonprofit organization dedicated to the development and increased awareness of sound works in the public arena, and to the support and education of artists working with and discussing the medium of sound. He founded Activating the Medium, an annual festival bringing sound artists from all over the world to perform, exhibit and lecture. Activating the Medium hosted artists such as: John Duncan, Matt Heckert, Steve Roden, Sheri Simons, Neil Grimmer, Brandon Labelle, Kimhide Kusafuka, Koji Tano & more. Mr. Yau is an active performer of sound sculpture and sound recordings. He has performed and exhibited extensively throughout the West Coast of the United States & Japan, with artists such as Incapacitants, Masonna, Scot Jenerik, Achim Wollscheid, Crawl Unit, Zbigniew Karkowski, Geoffrey Brandin, Speculum Fight, K. Mizutani, Destroy All Monsters, Kazumoto Endo and more. Randy Yau also founded Auscultare Research, a record label releasing sound works from artists all over the world. He has conducted radio programs focused on noise & sound art for over 8 years, including Dark Market Broadcast.
Releases and items by R.H.Y. Yau
CD: $8.00

Ground Fault
Artist: R.H.Y. Yau Title: "The Hidden Tongue" Catalog #: GF009 Series: II Total Time: 38'00" Release Date: April, 2000 Track 1 - Incident A ........