SQRL004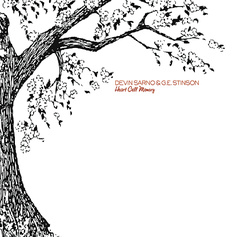 "Heart Cell Memory" marks the first recorded collaboration
between noted Los Angeles based improvisors
Devin Sarno (bass) and G.E. Stinson (guitar).
"Heart Cell Memory" is cloudy low frequency textures merging
into off world resonance. Captured transmissions from
unknown latitudes. Warm floating globes of sonic structure
and waveform tectonics. Shifting continents of sound collide
at a glacial pace. Devin Sarno and G.E. Stinson wade neck
deep into the tidal pool of oscillating string theory.