ERSTWHILE007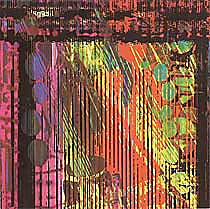 John Butcher and Phil Durrant have both been
prominent members of the English improv
scene since the mid-eighties, releasing
everything from solo records to being
members of all-star orchestras. In 1984, they
formed a trio with John Russell, with Durrant
on violin, a band which is in its 17th year
together. In 1997, the two began their
electromanipulation project, in which Durrant
transforms Butcher's sounds electronically in
real time, interacting with Butcher's live
playing. The music has three potential
strands; the amplified saxophone and two
electronic processing chains – individually
controlled by Durrant – which are triggered by
and/or derived from the saxophone's signal.
No sampling is used.
This is the second CD which Butcher and
Durrant have released utilizing this approach.
The first was the critically acclaimed Secret
Measures (Wobbly Rail), which was a
recording of the first concert they played in this
style in November of
1997. Requests and Antisongs captures the
duo more than two years later, carefully
recorded in a London studio by Toby
Robinson. Butcher demonstrates his
seemingly effortless mastery of his
instrument(s) throughout, while Durrant
applies
all of the numerous live processing skills he's
carefully honed, not least as an integral part of
Keith Rowe's all-star MIMEO electronic
orchestra.