FUNCT008
Contrastate: Throwing the baby out with the bathwater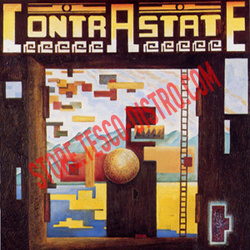 "Throwing the baby out with the bathwater", Contrastate's fifth studio album, was
simultaneously released in 1994 as a CD and a limited edition picture disc Lp and 12" set
on the labels Functional and TESCO respectively. The album deals with the vacuum in
society created by the lack of new alternatives and new ideas, the lack of critical
thought and the push to fill this vacuum with an unquestioning subservience to tradition.
This release was developed over a long period and so consequently it is a lot more careful
and precise in relation to previous releases, yet at the same time also challenging.